Wedding Cake success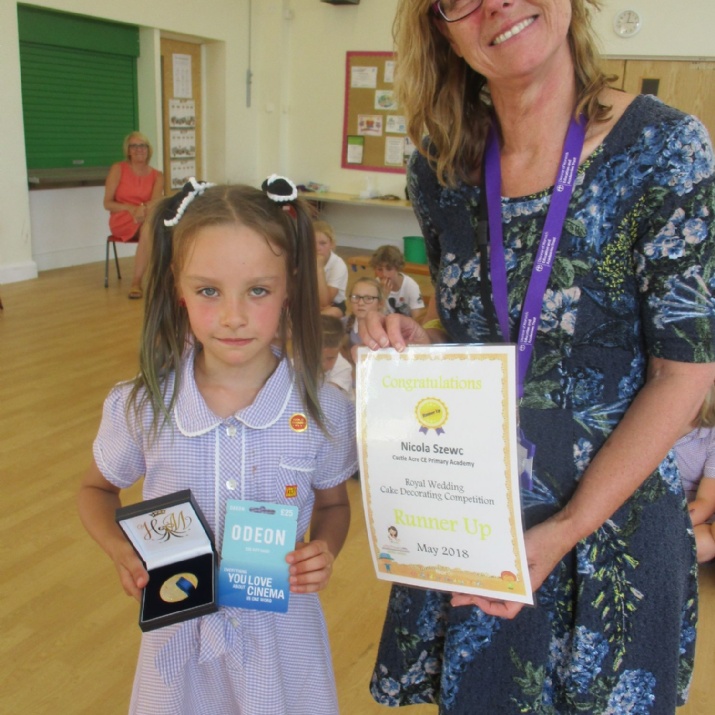 Shortly before the Royal Wedding of Prince Harry and Meghan, Norse (the Norfolk and Suffolk catering service) ran a competition for school children to design a wedding cake.
All of Whitebeam class committed their ideas to paper and the best one was chosen to ice the cake. Everyone did some wonderful pictures and the judging was very difficult, but Nikola's was chosen as having just that little bit extra.
The cake was supplied already covered with white icing which Nikola, helped by Billyjoe, Eve and Leyla, decorated to her design. Nikola very ably did all the writing using gel and the masterpiece was created! Photos were taken which were submitted to Norse for the countywide competition.
With over a thousand entries, Nikola's cake was chosen as one of the top three! A representative from Norse came to present Nikola with her prize of a Certificate, a commemorative Royal Wedding coin and cinema voucher.
Well done Nikola!
Photos can be seen in the Gallery