Ewe wouldn't believe it!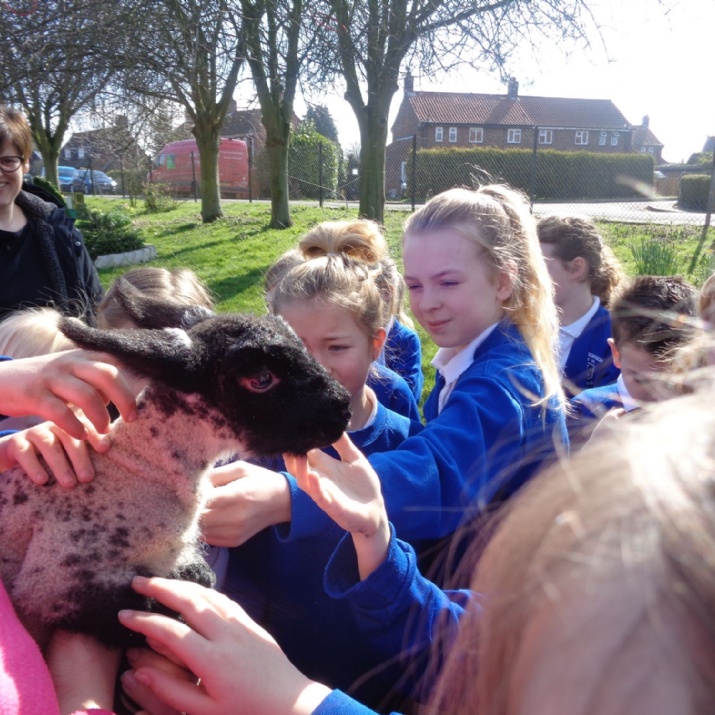 Some of the children from Badger Class meeting Mrs Garrod's ewe lamb.
The whole school thoroughly enjoyed welcoming local farmer and parent Mrs Garrod into school with one of the family's newest arrivals! Less than one week old the, as yet, unnamed ewe was treated to a Narborough Primary Academy 'fuss-fest' when every child came out to meet her.
The children had lots of questions for Mrs Garrod about the lamb and the farm; many were intrigued about her coat and the markings she has, and Arthur shared his knowledge about the importance of docking the tails to promote good health and hygiene for the animal.
Mrs Garrod has invited the school children to come up with a name for the lamb as she will become a permanent resident on their farm. We have already had lots of suggestions, so watch this space to see what we decide!
A massive thank you to Mrs Garrod for taking the time to come into our school community and sharing this experience with our children.