Chinese Celebration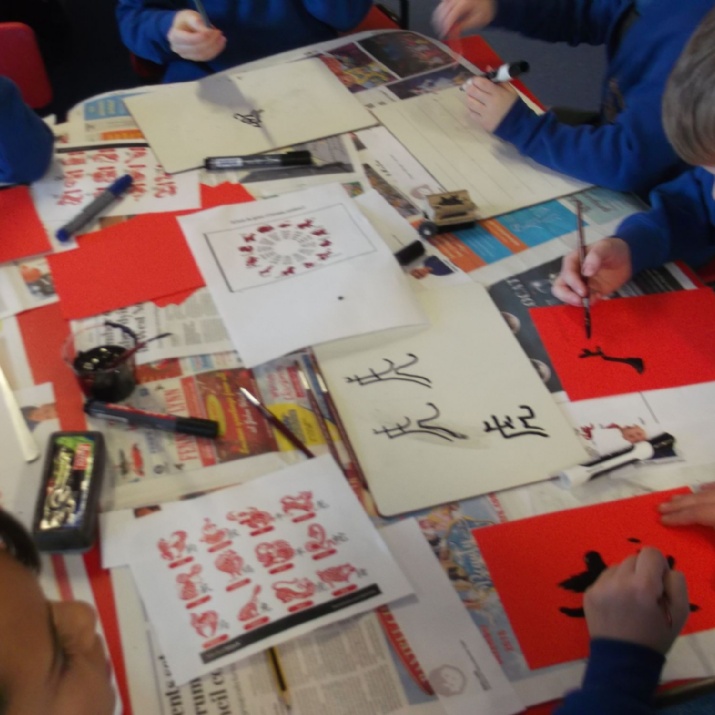 During the last week of Spring one half term, the school explored Chinese new year and investigated elements of the life and culture of China.
After 2 days of topic investigation about China, on the 13th of February the children enjoyed their 1st practical "experience" of China. Each class attended a workshop - led by the very knowledgeable Helen - that explored elements of the Chinese language, traditional dance (lion and fan dancing) and Chinese music. Everyone thoroughly enjoyed themselves.
Then on the 14th of February the children were sorted into mixed age "house" groups to explore a range of Chinese themed activities led by the teachers. Together they all tried some Tai Chi, some group outdoor exercise (in the style of Chinese school children) and a food tasting experience (with food provided by the local Chinese restaurant). They also investigated their Chinese zodiac signs, numbers in Mandarin, how to paint their own "willow" pattern plate and more Chinese themed music/new year songs/dancing.
The day was a huge success and as a school we are now hopefully looking forward to making this a termly event - focussing upon a different country/culture each time....so watch this space!
To see pictures of this GREAT event - simply look in the "special events picture gallery" within the news page.