Robin Class
TReception/Year 1
TEACHERs: Mr Boote and Mrs Hoddy
Teaching assistants: Mrs Henderson And Mr powley
Welcome to Robin class.
Robin class is a mixed reception and year 1 class. Our learning environment encompasses a classroom and large outside area that we are constantly developing and improving to support the children's learning.
In Reception we are learning many skills across the 7 areas of the Early Years curriculum through a mixture of child-initiated learning and adult supported activities. As part of this we take special attention to the children's interests and incorporate their ideas into our planning. In Year 1, we build on the many skills we have learnt in reception and provide the children the time to improve their learning through formalised lessons and free-flow learning.
Our theme this first half of the Spring term is 'Live Well'. We will be learning about how to look after our bodies including learning about what we eat. We will also be learning about 'Winter' and learning about how it differs from Summer and Autumn.
PE will be on Tuesdays and Thursdays this term. This half term is our class' turn to go swimming on a Tuesday and on Thursday, PE will be in the school hall and our focus is 'games'. Please ensure that your child has their PE kit in school every Monday, ready with a clean t-shirt and shorts. Earrings also need to be removed for PE - so if in doubt, do not wear them on Tuesdays/Thursdays.
At Sporle we like to celebrate achievement both at school and at home. At school we have a range of weekly certificates (with a large display board in our main corridor, by the head teachers office) and postcards that are sent to parents/carers by class teachers.
GOLDEN TICKETS are awarded and go into a raffle for a prize per class at the end of each half term. Parents can also help us to celebrate their children's achievements at home by sharing on Tapestry for Reception or for Year 1 via a photo, written note or email.
As a school, we are work on a behaviour policy which we call 'It's good to be green.' This focus's on helping the children making good or golden choices to help them become more responsible and respectful. In Robin class, we celebrate good and gold choices daily to help the children become more aware of their actions and how to become better learners.
This year we are looking to get parents, family members or carers to come in to the class and help support the children's learning. We are look for parents to help listen to readers, show any hobbies or skills they think the children would enjoy learning and support us on any school trips. We are also developing a garden and vegetable patch in our outside area and are looking for anyone who could help during our 'Muddy Monday' sessions each monday afternoon. If you are able to help with any of these please speak to any of the Robin Class team.
If you would like to talk to any member of the team we are available on the playground at the beginning or end of each school day or alternatively if you contact the school office to arrange a meeting.
Thank you for all your support. Let's have a great term!
The Robin class team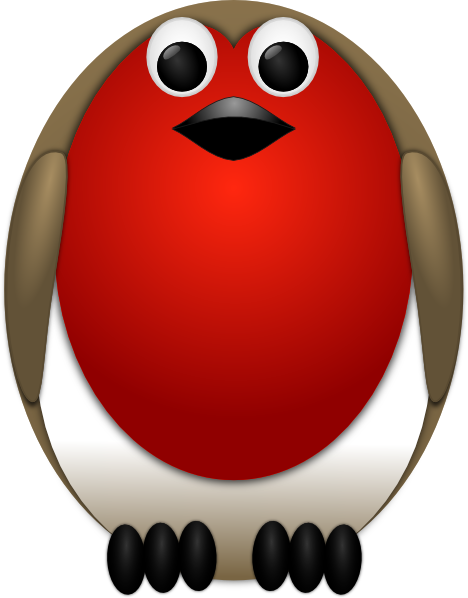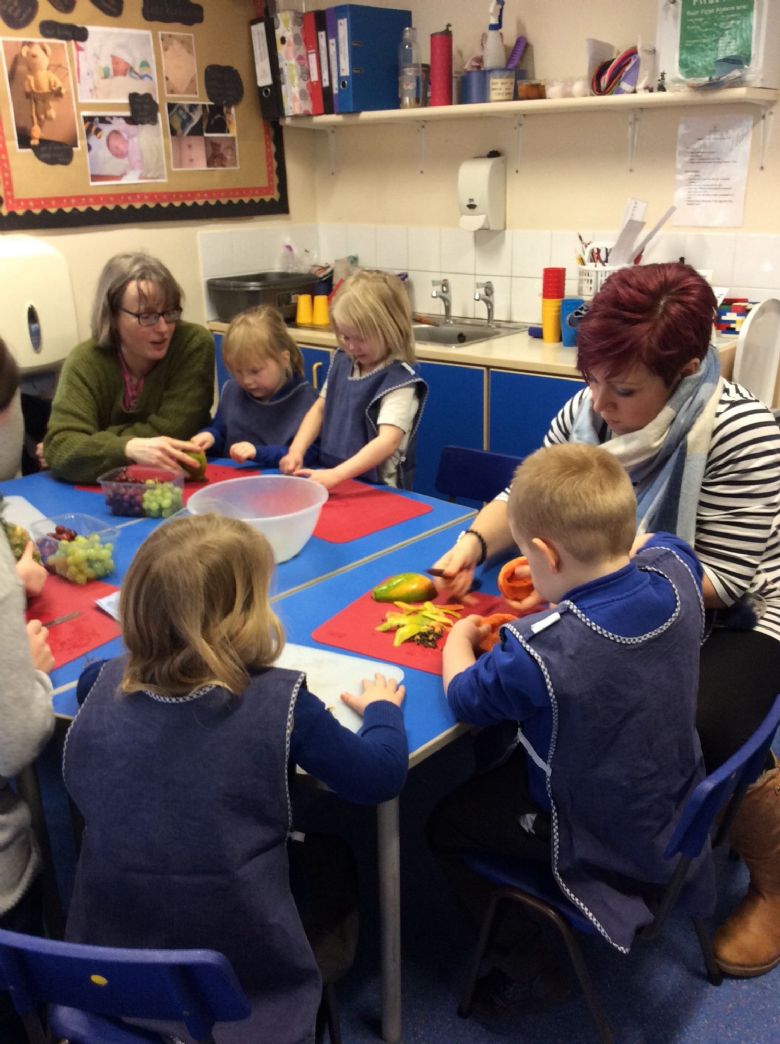 We had great fun chopping up fruit with our mummy's. We made a yummy fruit salad.